Date/Time
Date(s) - Sunday, October 15, 2017
11:00 AM - 5:00 PM
Location
Savage Oakes Vineyard & Winery
Categories

ONLINE TICKETING – ADVANCE TICKETING NOW AVAILABE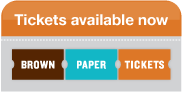 21+ Maine Cheesemakers, 10+ Maine Artisanal Food Producers, Food Court with 5 Maine Food Vendors, Savage Oakes tasting room, gorgeous location…
The Maine Cheese Guild's annual tasting and shopping event showcasing artisanal Maine cheese. The Festival is an opportunity to talk about, taste  and purchase Maine-made cheese and other Maine made foodstuff, learn about cheesemaking, and celebrate the burgeoning artisanal cheese and locavore food movement in Maine.
This year we've added more space,  more Maine made cheese. We have ten plus artisanal food vendors an a food court of  Maine food trucks in addition to  Savage Oakes catering and their tasting room  for those age 21 and over. See the  vendor list at the end of this post for a detailed list.
Savage Oakes is a true farm, home to a herd of belted Galloway beef critters along with its vineyard and wine making and tasting facility. They offer plenty of on-site parking and space for picnicking, and just plain gazing at the scenery.
The Festival is rain or shine. Bring your cooler or insulated bags to transport your cheese purchases safely home. Children under 12 are free. Please leave your dogs at home. Please print your tickets and present them the entrance.
The Maine Cheese Festival is a fundraiser organized by the Maine Cheese Guild which has a mission to "…support and encourage the Maine cheese-making community through development of a collective voice to promote Maine cheese and cheesemakers, educate cheese makers and consumers, coordinate resources and share the joy and art of regional cheeses."
2017 Vendor List
MAINE CHEESEMAKERS
Appleton Creamery
Barred Owl Creamery
Coppertail Farm
Crooked Face Creamery
Fiddlestick Farm
From the Country Farm
Fuzzy Udder
Kennebec Cheesery
Lakin Georges
ME Water Buffalo Co.
North Branch Farm
Silvery Moon Creamery
Spring Day Creamery
Springdale Farm Creamery
State of Maine Cheese
Sunset Acres Farm
Swallowtail
Sweetgrass Farm Creamery
Three Level Farm
Winter Hill Farm
Wholesome Homstead
And possibly a few more!
ARTISANAL FOOD VENDORS
44 North Coffee
Back 40 Bakehouse
Brazen Baking
Casco Bay Butter
Friendship Lobster Treats
Hootenanny Bread
Tempest in a Teapot – Tea
The Maine Crisp Co. – Gluten Free Crisps
Thirty Acre Farm Ferments
Turtle Rock Farm – Craft Cannery
MAINE FOOD COURT
Uproot Pie Co. – Wood Fired Pizza
Fiddlestick Farm
Gracie's Farm to Truck
Savage Oakes Winery & Vineyard catering
Stone Fox Creamery – Ice Cream
Yum Bus – Crepes & more